WiRES-X Digital-ONLY-Node (Linking Project)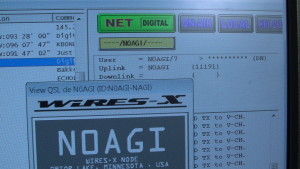 Over the weekend, I had migrated my WiRES-X node over to FTM-400DR in all-digital-only-node mode. The goal is to create a WiRES-X Digital-ONLY-Node that will link all the Digital Nodes together. This is an "Experimental" project and will be sniff testing to see how this performs and if there's really a need for such a linking effort. Apparently, Yaesu is going to be announcing a new release of their WiRES-X software (maybe a firmware also) that will enable "Digital Only" modes using any digital enabled TRx.  This experiment however, is performed using the currently published WiRES-X software V1.0.6.0.
The WiRES-X room can be found under Room #21191 and named, "—-/D-NODES-USA/".  The below are a few pictures and a YouTube video talking about this effort in a bit more detail.
73s, Thanks
N0AGI
---
YouTube Video(s):
---
Pictures:
---