DMR Repeater in Faribault, MN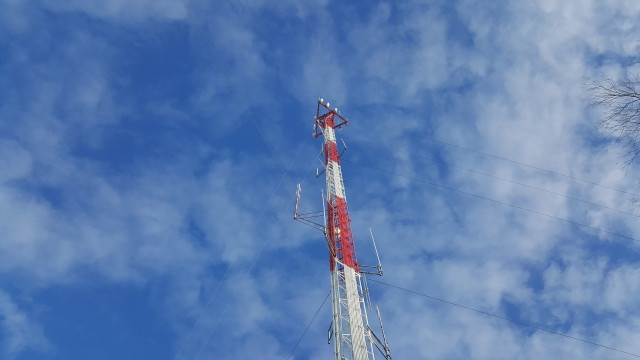 Earlier this evening, Feb 10 2016, my first N0AGI DMR Repeater (N0AGI-FBL) was deployed to the FARIBAULT, MN site.  The deployment currently resonates using a 12 element directional Yagi Antenna directed at N/NW of Faribault, Prior Lake. The Repeater was moved from my Prior Lake, QTH to Faribault.
It is currently expected to provide DMR coverage in the following areas.  More tests need to be performed (and they will be) to validated the performance:
Faribault, Montgomery, Le Center, Le Sueur, Prior Lake, Jordan, Northfield, Lonsdale, Webster, Cannon City, Waterville, Morristown, Ruskin, Walcott, Medford, Moland, New Prague,  Union Hill, Carver, Chaska, Cedar Lake, Elko, Mankato.
Some sporadic coverage is expected in:
Lakeville, Farmington, Savage, Burnsville, Shakopee
Repeater Site details:
Ground Level Elevation ~1210 feet
Antenna Elevation ~1360 feet
Repeater specs:
Motorola SLR 5700
50W UHF 442.175 CC1 TS1, TS2
C-Bridge : K4USD
More tests in the field:
More tests will be performed to examine the Rx/Tx capacity of end point radios. In particular to Handi-Talkies (5W), Mobile and Base Station (25W-45W) rigs
Partnerships:
The repeater deployment came to fruition via the partnership with these gentlemen (in no particular order).
Thanks to these following gentlemen for their contributions to the Minnesota DMR community and network (in no particular order):
---
Pictures:
---
The Faribault Ham band:
---
Repeater Daily Stats:
---
---
---