DRONE Media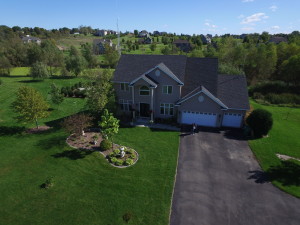 The N0AGI Drone
I had recently purchased the "DJI Phantom 3 Professional" Drone from DJI.  The product is a work of art and fabulously fun to fly.  The equipment is *NOT a TOY* and not your average hobby center RC flyer.  This is a serious equipment – majority of its user base are digital photographers/videographers who are venturing into the art of Aerial Photo/Videography.
Instead of me repeating what their product is all about, I rather simply put this link here and have you hit their site up and do all the reading, video viewing, etc.
The Phantom 3 Professional is sold in various kits and accessories.  The one I had acquired is found here
After I had gotten the product, I took some aerial footage and pictures; I must say and highly recommend getting "ND Filters" that go on top of the gimbal/camera.  The ND filters greatly reduce the jello effect and also make your footage look natural and more "video like" vs "photo like".  The ND Filters work by reducing the shutter speed there by resulting is really natural looking footage. Additionally, they also help w/ filtering out glares, unwanted reflection of light, thus causing your footage and pictures to look more vibrant and professional looking.
I went around looking for quality ND Filters kits, and found one by Polar Pro and can be found here
I still have more to learn and experiment w/ this product. And, will be shooting more footage and pictures as I plough through learning its many features.
Why I got this?
The primary objective and use of this product for me is to cover aerial footage/pictures of my shack tower, remote deployed antennas, and most importantly for my family related activities such as my son's soccer games, family outings/expeditions/tours w/ wife, daughter and son., and other nature related footage.
I hope to use this to cover my antenna tower related footage, as well as a few offsite deployed antennas for future N0AGI services.
---
Here are a few pictures and video footage
Round #2:
First shot at aerial pictures – Oct 1st 2015
---
Aerial video footage – YouTube Playlist
---
73s, Thanks
N0AGI