N0AGI-MEDINA DMR REPEATER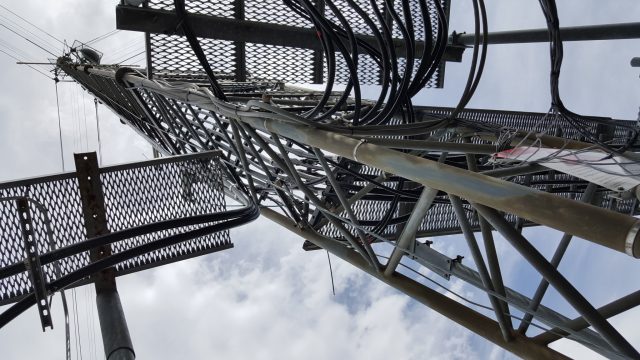 It is with humble thanks that I write this post about the upcoming N0AGI DMR Repeater in Medina, MN.  First, this milestone could not have come to fruition w/o the support and partnership of the following key groups and individuals.  It takes a village to build and grow:
Many thanks to…
The "Hennepin County Sheriff's Office"  for their leadership, support and blessing in this effort. Through their deep rooted passion for serving the community at large, they have enabled us the access and hosting of this new repeater at their ARMER System site. Through their generous support with this access, we are able to reach a broad coverage of users and community.  Thank you.
KA0PHD – Sgt. Pete Hall, for his support and leadership to help secure the Medina ARMER site for this new repeater. Pete and I met during the last Mid-Winter-Madness Hamfest where we discussed several DMR and Mesh project ideas.  He has since been a key partner w/ me toward the growth of MN-DMR.  He took the initiative to brainstorm DMR impact w/ key leadership and stake-holders.  Thank you Pete for your help in this milestone and for partnering w/ me.
AC0YR – Lt. Joe Sherohman, for hearing and blessing the early conversations of expanding DMR;  for his ongoing leadership and willingness to be the sounding board for the growth of DMR and to *ultimately further and strengthen the service we provide to our community at large*.  Joe and I met during the last Mid-Winter-Madness Hamfest  and he immediately knew the value DMR would bring for the public service.  Thank you Joe.
KB0SVW – Terry Thurn, Terry has been a key supporter to me since the Buck Hill project and continues to be.  He was very generous in connecting me with Joe and Pete early on.  Terry – Thank you for your support and help
N0PQK – John , KC0OUZ – Adam, KD0YRF – Bill – for their leadership, for being a sounding board, for sharing their passion w/ me to further the MN-DMR movement.  They have been with me since the beginning of my DMR days and they continue to amaze me w/ their commitment to excellence.  Thank you
KE0NA – Dave, KC0BBK – Galen for their support of building the foundations of MN-DMR Codeplug. For their time and dedication to growing this effort.  We could not have come this far w/o their behind the stage support, leadership and commitment to excellence. Thank you Dave and Galen.
N0FWG – Jerry Dorf – for what he does,  as the Best MRC Coordinator I have worked with.  Jerry always made the time to brainstorm coverage and coordination subject – which is a critical component in the planning phase.  Jerry – Thank you for your help.
To our MN-DMR Community Users for their support and involvement.  We are able to make this progress because we have a growing user base who share similar passion in DMR.
About the Site:
With support and help from Pete,  we have the blessing to deploy the N0AGI – Medina DMR repeater at the 1600 Prairie Dr. in Medina,  site owned by Hennepin County and used in the ARMER system.  The site boasts a 415′ tower. When the install completes, the coverage provided by the repeater will be a great addition to the network and benefits our community and users day in and out.
Repeater Equipment:
Motorola SLR 5700 DMR UHF 50W continuous repeater
Sinclair 6 Cavity Bp/Br 350W capacity, 100db isolation commercial grade duplexer
Coordination 443.200+ CC11 (per Jerry's + MRC guidance)
T-Mobile SIM card based router
Bridge and Network:
MNDMR Netwoork configuration
Codeplug plan is similar to BKH and FBL configuration
Install and Status:
The N0AGI-Medina site is up and running on the air as of May 23rd 2016
A few of us got together and put her up on the air.  It was a great day of coming together as family and everyone enjoyed the joint effort and the install day.   Thanks to following who joined the hands w/ me yesterday in this install.  It was a very hands-on day for all of us.

KA0PHD – Sgt. Pete Hall, AC0YR – Lt. Joe Sherohman, N0PQK – John, KC0OUZ – Adam, KD0YRF – Bill, KC0CAP – Dan, N0BVE  – Don, KE0NA – Dave, N0NKI – Eric, including Rock.  A few others joined us for a brunch following the install.
MN-DMR Links:
Thank you all – Spread the MN-DMR word
God Bless
---
Site and Coverage Projections:
---
Lab Staging #1 Pictures:
---
Install Day
:
---