DMR Resources and Links
This page attempts to collage a few DMR learning materials, videos, People.  I will try to keep this page active the best I can
DMR Links:
Learning DMR from Amateur Radio standpoint
The Minnesota DMR discussion and distribution group
C-Bridge Link
How I got my DMR rig at Amateur Friendly DMR price point

So, most of us DMR enthusiasts are aware that quality rig can get pricey. And, yes, we also know that if one's looking for a "starter kit", one can get into at a decent price.  But, we also know the quality we get is what we pay for;  I have soon realized after double spending, it's best to invest in quality rig than to double, triple spend.
After much exploring, I started looking for Motorola DMR rig at decent price point – that is DMR at amateur radio price point.
I had pinged Ken Bryant (K1DMR)., he's a HAM to start and a Motorola dealer next; He gave me (and others) some good deals on Motorola equipment. Please feel free to ping him at

his site here

. You can reach him at :

706 896 0000

706 896 0000

. email@kenbryant.net
disclaimer : I don't have any personal or business interest in his business :). I am only sharing this because, I think he's a good honest guy and wants to help us hams get a good deal on Motorola gear

DMR Radios and Amateur Radio Store in Minnesota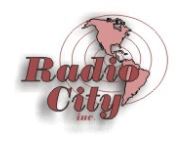 Radio City up in Mounds View, MN have been a long time supporter of the Amateur Radio community – Owned and operated by our good friends Dan and Mayline for several years in the twin cities.  They now carry the TYT MD-380 radios (and potentially other brands in the future).  Visit them or call them here
My YouTube DMR links
DMR CodePlugs Links:
DMR – MARC (Motorola Amateur Radio Club) Register:
---
Credits :
Thanks to the following good friends who helped in my DMR exploration efforts (in no particular order).
W2XAB

– John Burningham – for educating pointers on DMR C-Bridge, DMR Amateur Platform

N0BVE

– Don Rice – for handing me my first DMR HT to explore. Instrumental of my First DMR Repeater site – Faribault, MN

W0XL

 – Joe Zwirn – for his kind help in my

Bp/Br Duplexer

N0PQK

 – John Rowan – Site Principal/Operator + DMR Enthusiast and DMR Community supporter/promoter. Instrumental of my First DMR Repeater site – Faribault, MN

KC0OUZ

  – Adam Bjorklund  -Site IT/Operator + DMR Enthusiast and DMR Community supporter/promoter. Instrumental of my First DMR Repeater site – Faribault, MN

KD0YRF

  – William Breyer – Faribault Repeater Site Internet Connectivity Supporter/Promoter. Instrumental of my First DMR Repeater site – Faribault, MN
---