Packet Operations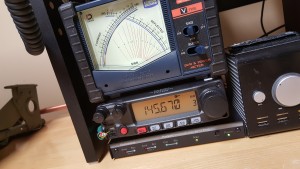 At my base station QTH, I have recently put out a Packet Node to host a couple of packet services on the 145.67MHz here in the Twin Cities, MN area.  There is a large community of ham enthusiasts who support packet node operations on this frequency.  While my station currently supports this 2M setup, I have seen pockets of stations who support 70cm and a few others that support 2M/70cm cross-band packet nodes using TNCs that support both 1200 and 9600 baud.  My rig setup currently supports 1200 baud on 2M.
The hosted packet operation services are as follows:
N0AGI-10 Digipeater
N0AGI-12 "Micro PBBS" – just a new terminology I started using for a smaller memory footprint PBBS. That is light weight capacity PBBS
MNPLK (N0AGI-15) Packet Node KA-Node
N0AGI-10 WinLink RMS Gateway
How do you use these services or get to them? 
tune up your 2M TRx to 145.67MHz (simplex)
connect your TRx to a TNC
connect your TNC to your laptop
fire-up your PuTTy application on your laptop to connect to the COM port that your TNC is connected to
log in to your TNC command line and start exploring
If you want to check emails or send emails over the air over RF,

download the RMS Express (client) app from the WinLink website
sign up w/ their site w/ your call sign, get yourself a password
setup the RMS Express app in your PC
setup the settings w/ your callsign details
and connect to your local or regional WinLink gateway either "directly" or "via digipeater" to check and send emails 🙂
A short (and very informal) YouTube video of the current set up walks thru a demo:
More pictures and videos to come soon
73s, Thanks
N0AGI
One Response to Packet Operations